Welcome to Medstore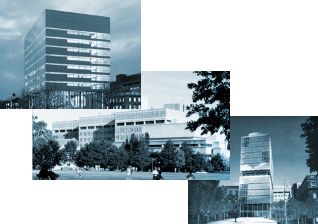 Located in the basement of the Medical Sciences Building on University of Toronto's St. George Campus, we are dedicated to servicing the Toronto medical research community with expert knowledge and professional service. MedStore is wholly owned and operated by the University of Toronto and has become the preferred supplier to many of the leading research projects within the Discovery District. Superior service is our standard: we offer a wide variety of products from trusted brands and rapid delivery of your orders, and all at everyday low prices.
Customers can shop online or visit our retail counter to choose from thousands of immediately available in-stock items, or from a vast selection of special order products that can be delivered directly to you within a few days.
Products
By visiting our store you can choose from thousands of in-stock items specially chosen for quality, reliability, and pricing. If you are unable to find what you are looking for in-stock, we also have thousands more special order items that can usually be delivered within a few days. MedStore carefully selects its suppliers to provide a wide selection of quality products at specially negotiated prices.
Click here to see our catalog.
Customers
Any university employee with a valid corporate MasterCard or Hospital Researcher with a valid corporate Visa or Mastercard can register as a MedStore Online customer.
Anyone with a valid VISA or MasterCard can shop in-person at our retail counter.